Persuasive technology is the key that your business is looking for to keep customers engaged on your website. When users visit your website, it should be interactive and engaging to maximize the time spent on your website.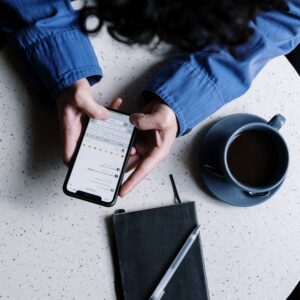 Infinity Scroll
A few years back, everyone was always clicking when interacting with a web page. Nowadays, technology has advanced, which has led to trends like scrolling. Why is that? Well, nothing holds attention better than the element of surprise. Similar to a slot machine, the infinity scroll feature can be addicting to users. It has become a natural habit for most of us to never scroll on social media platforms like Facebook, Instagram, and TikTok. As almost all notable social platforms have transitioned to this design structure, many websites have begun hopping on board the trend too. 
For example, Nike has changed up their website quite a bit to adapt to this trend over the years. Let's say you are shopping for Men's Sneakers. Rather than clicking to show more sneakers, as soon as you reach the bottom of the page, the site will load more style options. Ultimately maximizing the prospective shoppers' time spent on their website.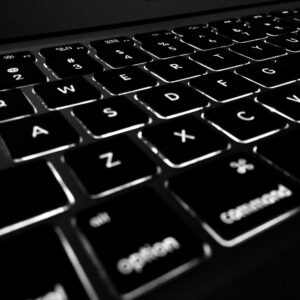 "Someone's Typing" Indicator
When you're on an instant messaging app and notice three dots, you can't help but take your eyes off them. This feature can be a useful tool to reassure users that their message has been received and stressful to users who are left in suspense awaiting a response. Social media platforms like Facebook Instant Messenger, Snapchat, and Slack have incorporated this feature into their algorithms. Similar to social media platforms, websites have also started to integrate typing indicators.
Websites have been transitioning into incorporating live chatting features into their website. Rather than having the user have to call a customer service line to inquire about a question, they can message them directly on the website. Once their response has been received, a live agent can begin responding, and that is when the three dots pop up. Showing the prospective customer just those three dots keeps them inclined to wait and stay on your site.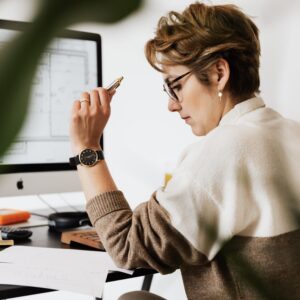 Reviews & Testimonials
When tasked with a decision, it can be challenging to choose between your options. Most of us turn to reassurance to assist with decision making. For example, when you're shopping on an online platform like Amazon, many of us turn to the product ratings to help make our final decision. When we see that a product has received positive reviews, odd are we will be inclined to make a purchase.
Your website should reflect the same technique of providing reassurance by featuring testimonials. Prospective customers want to know what previous customers honestly think about your company's product/service. Providing prospective clients with this information will lead to longer engagements and ultimately increase your business conversions.
As technology advances, these persuasive tools are being integrated into more social media platforms and websites. If you need help getting started, our experienced design team is here to help you. It's essential to incorporate persuasive technology to keep users engaged on your site and ultimately maximize prospective customers' time spent on your website.