In the dynamic landscape of marketing, creating a distinct and memorable brand presence is key to staying ahead of the curve. At AJE Digital, we understand that every touchpoint matters. Recently, we ventured into the realm of custom stickers with Sticker Mule, recognizing the unparalleled value they bring to brand promotion and event marketing strategies.
I'll also add that our foray into the world of custom stickers wasn't limited to corporate endeavors alone. We recently had the privilege of using Sticker Mule's stickers to add a special touch to a cherished personal celebration during my mother-in-law's 60th birthday party!
Here's why we're singing praises for Sticker Mule and the invaluable impact custom stickers can have on any business:
1. First Impressions Matter:
Custom stickers act as your brand's visual handshake, leaving an immediate impression on potential clients and event attendees.
2. Brand Consistency Amplified:
Sticker Mule's precision in color matching and high-quality printing ensures that your brand identity remains intact, whether it's on a sticker or your company's signage.
3. A Walking Advertisement:
Turn your clients and employees into walking billboards by providing them with custom stickers. It's an effective, low-cost marketing tactic that yields high visibility.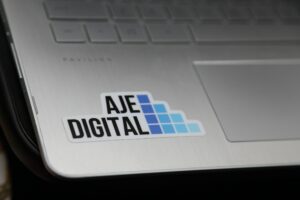 4. Top-notch Proofing Process:
The attention to detail from Sticker Mule's proofing team ensures that every design is meticulously reviewed for quality, guaranteeing a flawless final product.
5. Durable and Long-lasting:
Sticker Mule's commitment to using premium materials means that your stickers won't just look great on day one, but will maintain their brilliance for the long haul.
6. Complements a Digital Presence:
In the age of screens, physical items like stickers provide a tangible touchpoint for your brand, creating a bridge between the digital and physical realms.
7. Endless Applications:
From branding merchandise to event giveaways, custom stickers offer a versatile solution for expanding your brand's reach.
In our experience with Sticker Mule, we've found that their dedication to quality, coupled with a meticulous proofing process, has exceeded our expectations. The result? Custom stickers that not only captivate attention but also bolster our clients' brand presence.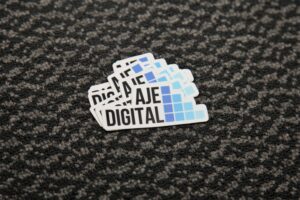 Elevate your brand's presence today with custom stickers from Sticker Mule, and watch as your audience takes notice like never before.